THE ANNEX BLOG – CHARM & CONTRAST IN CYPRUS – 15 PHOTOS OF THE DIVIDED ISLAND – 12.11.14
During his years in Cyprus, Joachim Sartorius, author of The Geckos of Bellapais, witnessed the Mediterranean island in all its colours. Below is a photographic portrait of Cyprus by Dick Elbers, which includes some of the places Joachim encountered.
A sign announcing the UN Buffer Zone separating the Greek Government of Cyprus-controlled area in the south and the Turkish Republic of Northern Cyprus-administered area in the north.
Hala Sultan Tekke, a Muslim shrine near Larnaca dedicated to Umm Haram, the Islamic prophet Muhammad's wet nurse.
The ruins of the gymnasium of Salamis, an ancient Greek city-state founded by Teucer, who could not return home to the island of Salamis because he had failed to avenge his brother Ajax.
A British phone booth. From 1878 to 1960, Cyprus was a de facto part of the British Empire.
Kolossi Castle, a former Crusader stronghold built by the Knights Hospitalliers in 1454.
The Kamares Aqueduct, built by 1747 by Bekir Pasha, who served as Ottoman governor of Cyprus in the 18th century.
Nicosia International Airport, which stopped operations following the Turkish invasion of Cyprus in 1974 and now mainly serves as headquarters for the UN peacekeeping force.
A vintage bus in Omodos, a village known for its annual wine festival, cobblestone paths and stone-built monastery.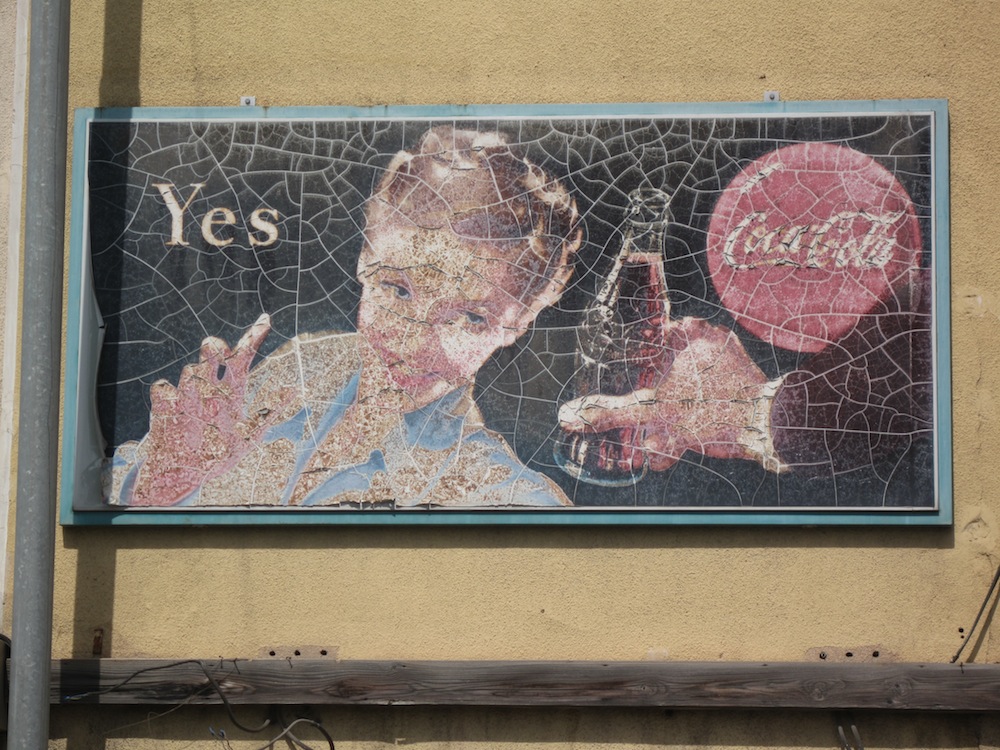 An old Coca-Cola ad in Paphos.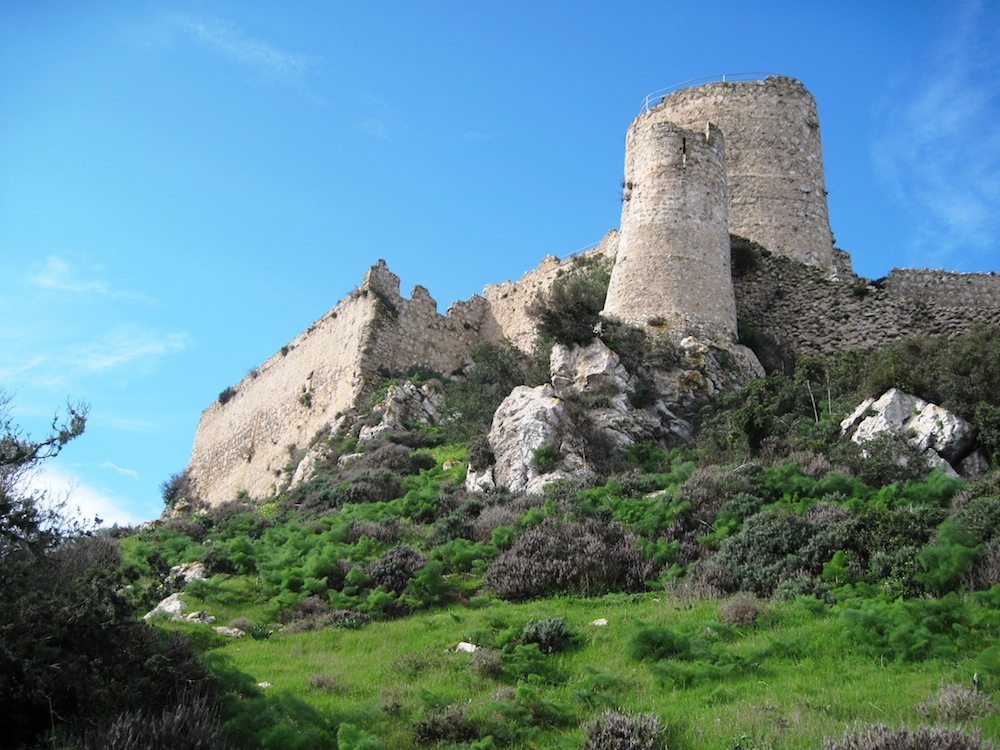 Kantara Castle, which is believed to have been built by the Byzantines in the 10th century as a lookout post against raiding Arabs.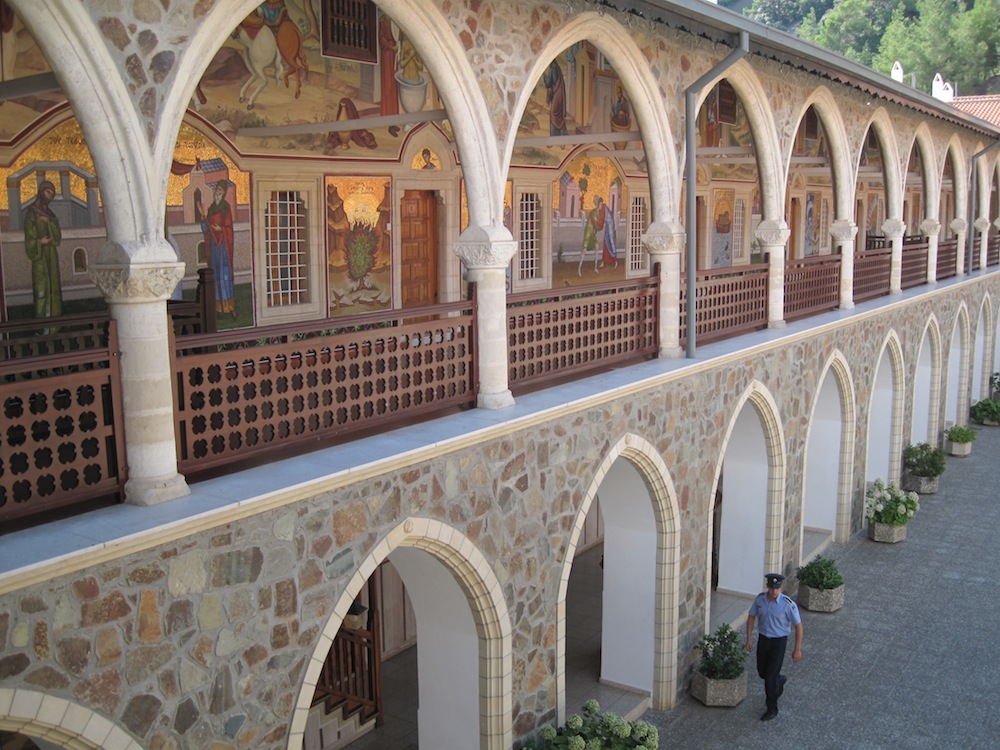 Kykkos Monastery, founded around the end of the 11th century by the Byzantine emperor Alexios I Komnenos and lying at an altitude of 1318 meters.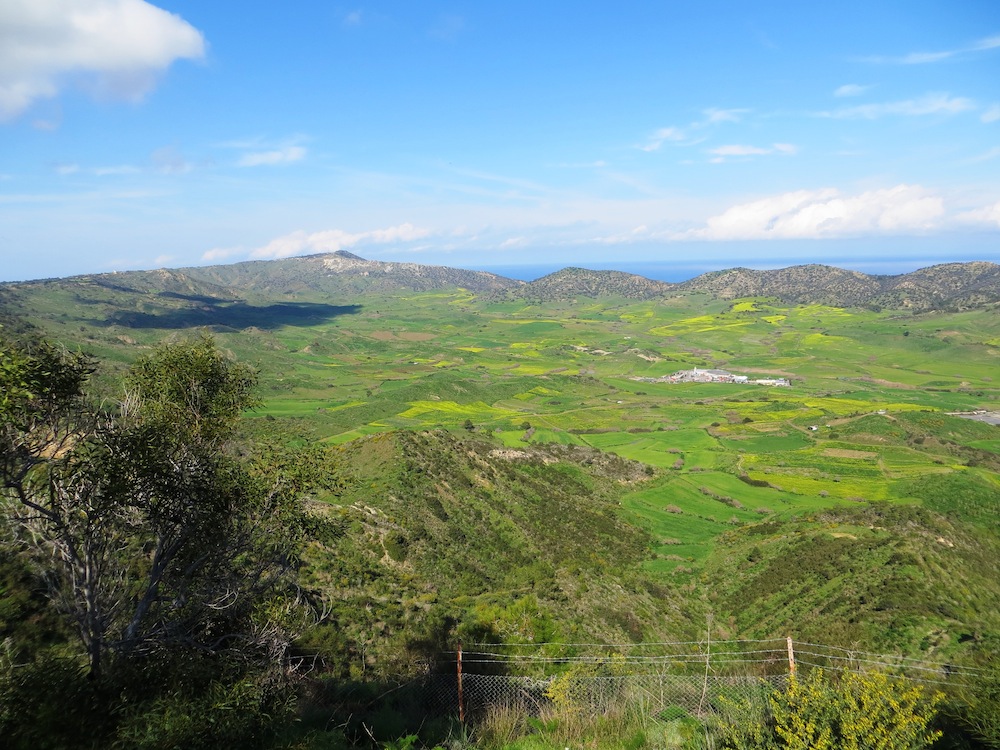 A view of the lush plains of the northwestern tip of Cyprus.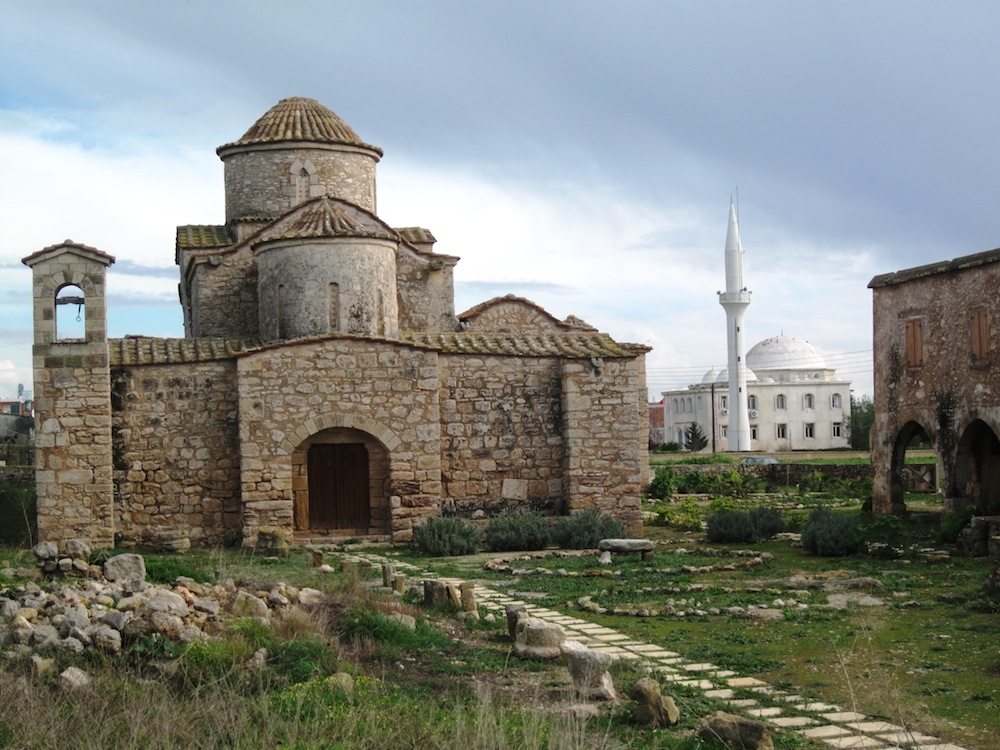 The Monastery of Panagia Kanakaria with the Lythragomi mosque in the background.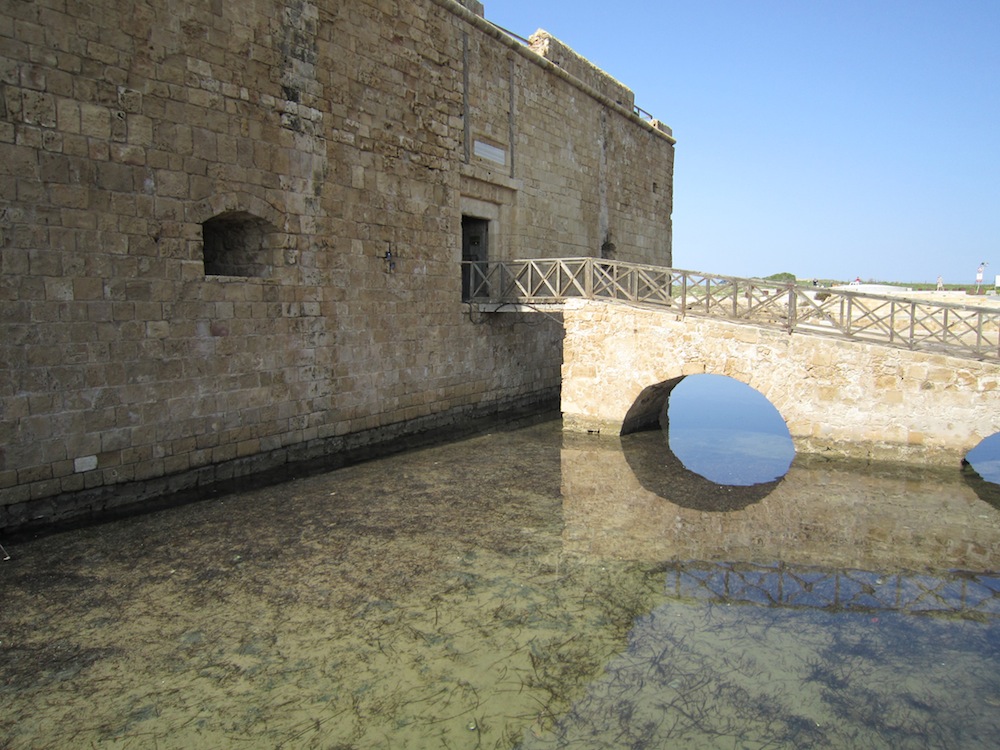 The medieval Castle of Paphos, originally built as a Byzantine fort, it served as a fortress, a prison and even a warehouse for salt during the British occupation of the island.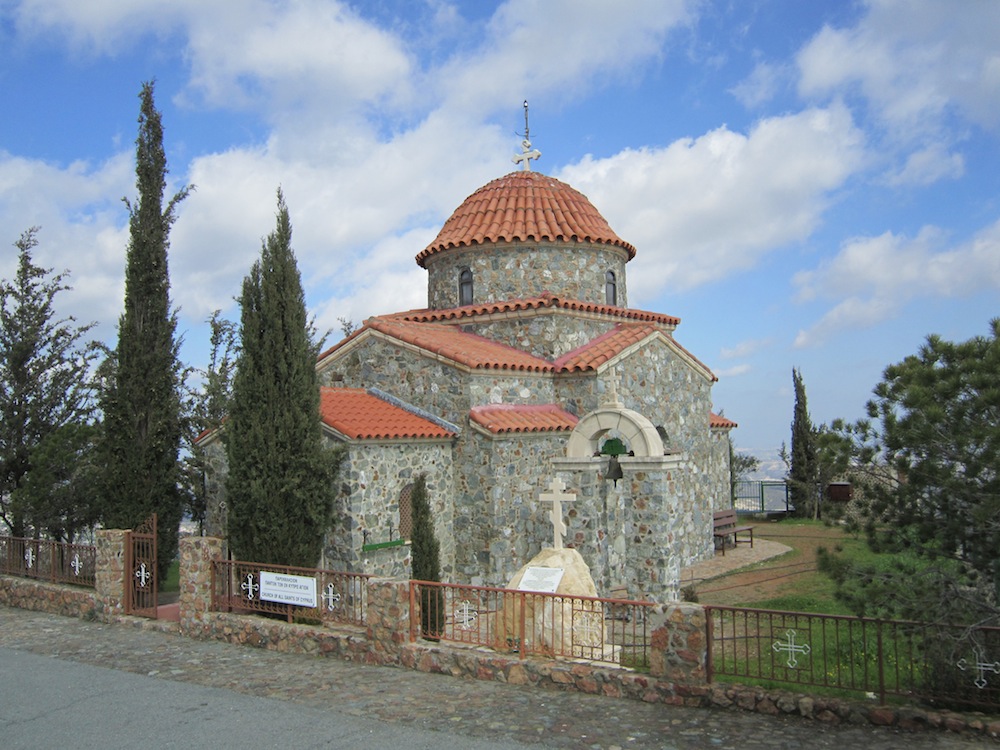 Stavrovouni Monastery, which houses a piece of the Holy Cross and was founded by St Helena, mother of Constantine the Great, in the 4th century.