THE ANNEX BLOG – ROMAN ELEGY LONGLISTED FOR THE 2015 IMPAC INTERNATIONAL DUBLIN LITERARY AWARD – 5.1.15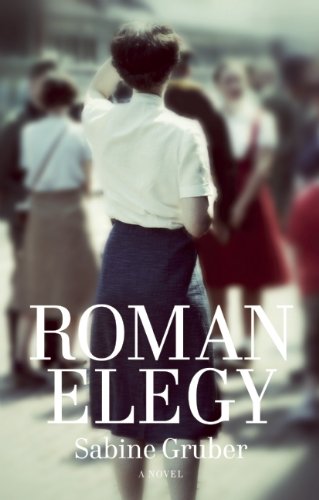 We are delighted to hear that Sabine Gruber's Roman Elegy, translated from the German by Peter Lewis, has been longlisted for the 2015 IMPAC International Dublin Literary Award.
The prize, which celebrates international fiction, is unique in its coverage as nominations are received from a selection of libraries from all over the world, making it truly international.
Roman Elegy, which was selected by the Stadtbibliothek Bremen, Germany, is a sweeping tale of remembrance and reconciliation, of lives unfulfilled and loves unrequited, which interweaves the personal stories of three resilient women with a fascinating historical narrative of the Eternal City, in all its contrasting squalor and beauty, compassion and savagery.
Here is what the Stadtbibliothek librarian had to say about Roman Elegy:
'Clara Burger from South Tyrol travels to Rome to the flat of her suddenly deceased girlfriend Ines. She discovers a manuscript of an unfinished biography. This manuscript reveals the story of two German-speaking women from South Tyrol against the background of fascist Rome in the 1940s, as well as the time of terrorism in the 1970s and the Berlusconi era. The story moves from the personal microcosm to the macrocosm of recent Italian history. Sabine Gruber's narrative style is sensitive and psychologically convincing.'