BARBARIAN SPRING, by JONAS LÜSCHER. Trans. by Peter Lewis
On a business trip to Tunisia, Preising, a leading Swiss industrialist, is invited to spend the week with the daughter of a local gangster whom he accompanies to the wedding of two London city traders at an old Berber camp in the desert which has been transformed into a luxury resort. With the wedding party in full swing, the bride riding up the aisle on a camel, the global financial system stands on the brink of collapse. As the wedding guests nurse their hangovers, they learn that the pound has depreciated tenfold, and their world begins to crumble around them. The Barbarians' Spring is a credible, probing and refreshingly original satire for our times that explores a culture clash between high finance and the value-system of the Maghreb.
Jonas Lüscher was born in Switzerland in 1976. After working in the German film industry he studied at the Munich School of Philosophy. Currently pursuing his doctoral studies in philosophy at the ETH Zurich, he lives in Munich.
Publication Date: Oct. 2014
RRP: £9.99
140 pp
PB
ISBN: 9781908323835
eISBN: 9781908323842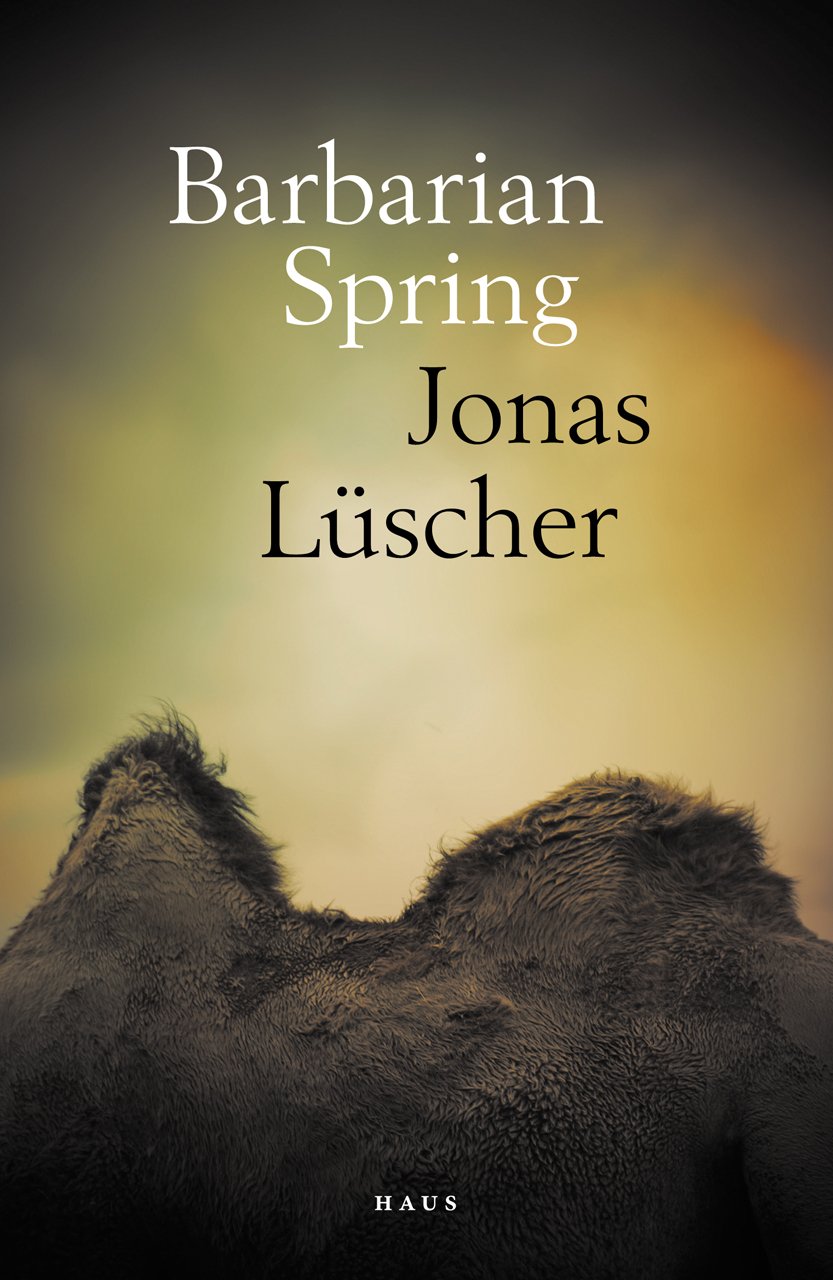 BUY NOW
E-BOOK
KINDLE|EPUB

Winner of the Franz Hessel Prize for Literature
Longlisted for the German Book Prize 2013
Shortlisted for the Swiss Book Prize 2013
'Such are Lüscher's narrative skills and deftness with language (or is it the brilliance of Peter Lewis's translation from German?) that it's a little hard to believe this slim volume is the author's first novel. If so, he should be congratulated for writing a most humorous and convincing satire of the ridiculous excesses of those responsible for the financial crisis that began in 2008.'
– The New York Times
'Slim and sharp as a dagger, Jonas Lüscher's "Barbarian Spring"…is a macabre spoof of affluent Europeans and the 2008 financial crash. The book, superbly translated from German by Peter Lewis, is framed as the meandering anecdote of a Swiss industrialist called Preising about a business trip to Tunisia.'
– Wall Street Journal
'This witty, delicately wrought novella exposes the kind of follies and excesses that could easily bring us to the brink of another disaster.'
– Sydney Morning Herald
'Equally hilarious and astute, Barbarian Spring brings to light the pitfalls of an existence fixated on wealth.'
– World Literature Today
'A discovery'
– Der Spiegel
'Jonas Lüscher's fascinating novella might be set in the near future but it presents capitalism's hubris…in a wonderful, old-fashioned way.'
– Frankfurter Allgemeine Zeitung
'Never has the recession been portrayed in such a terse and beguiling manner'
– Die Zeit