PEONY RED
A CASE FOR MILENA LUKIN
by Jelena Volic and Christian Schüneman, trans. by Baida Dar
Only where the ground was soaked with blood will the peony bloom with such a strong shade of red. When a young Serbian couple are murdered in Kosovo, in their own home, the motive remains a mystery. But when Milena Lukin's uncle, Miodrag, recognises the murdered woman to be his first love, his niece begins to investigate. She speaks with the couple's children and inspects the scene of the crime. All too quickly she is again embroiled in the twisted world of Balkan politics, where the recent past weighs heavy, most of all in her home town of Belgrade. Lukin is soon caught up in a mystery of old prejudice and new hate, of merciless profiteers, and mendacious politicians who have little incentive to see old wounds healed.
Jelena Volic lectures Modern German Literature. She divides her time between Belgrade and Berlin. Christian Schünemann is a journalist who has worked in Moscow and Bosnia-Herzegovina. He received the Helmut Stegmann Prize for Journalism in 2001.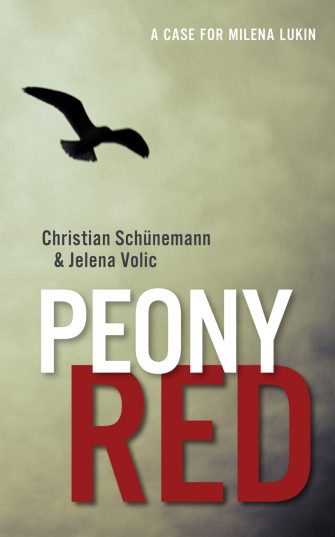 PRE-ORDER NOW
E-BOOK
KINDLE|EPUB
Publication Date: December 2018
RRP: £12.99
298 pp
PB
ISBN: 9781910376560