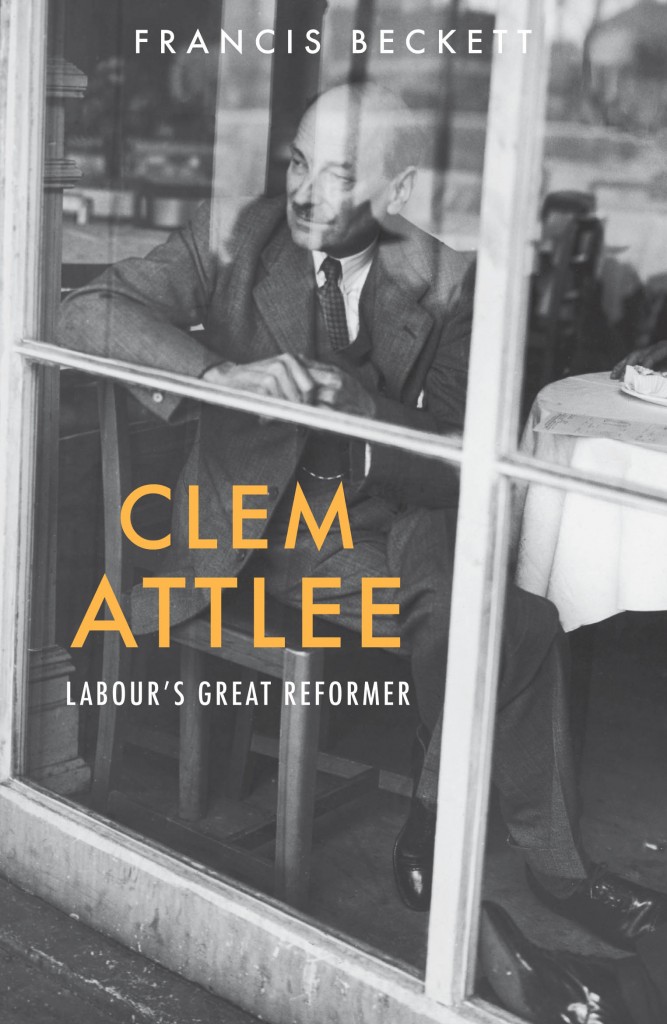 BUY NOW

'Beckett gets near to the essence of Attlee, and does so in an easy, flowing narrative.' – Independent

'More government records have been opened, and Beckett has used them to great effect.' – The Times

'An engrossing personal biography of Attlee.' – History Today

'The triumph of this work is the author's success in passing on his love for his subject. By the final chapter…I too liked Attlee, whom I had previously barely known.' – The Spectator

'Anyone interested in British history will enjoy Beckett's book … a slow read in the best possible way.' – Huffington Post

'A formidable work of scholarship…draws out the many facets, including the real subtlety, of his character.' – John Bercow MP

'In this welcome updated biography, with the benefit of new material, Francis Beckett illuminates Attlee's tumultuous times, analyses his transformative deeds, and – crucially – reveals the innermost man who is recognised by historians to be Britain's greatest peacetime Prime Minister.' – Neil Kinnock

'By illuminating how he accomplished his gargantuan task, Francis Beckett's book finally gives the "little fellow" his due. He has written a book that carefully delves into Attlee's upper middle class but loving and open-minded family background.' – Dennis Skinner MP

'I have thoroughly enjoyed [this] biography of Clem Attlee … It will be central to my introductory chapter to the third edition of British Social Trends.' – Prof A.H. Halsey
CLEM ATTLEE: LABOUR'S GREAT REFORMER, by FRANCIS BECKETT
2nd Edition

In this newly revised and updated edition of his acclaimed biography of post-war Labour Prime Minister Clement Attlee, Francis Beckett argues that, as the architect of the NHS and the Welfare State, he is one of only two post-war Prime Ministers who can claim to have changed the society in which we live (the other being Margaret Thatcher). In the years preceding World War II, polarisation within British society was acute. The radicalism of the 1918 generation had spent itself in futile gestures and bitter recriminations, resulting in a minimal change in conditions for the poorest Britons. In 1945, however, the Labour government, led by Attlee, took office with the skill and the political will to translate socialist aspirations into legislation – to change the way men and women lived, fundamentally, and in a sense irreversibly.

Francis Beckett is an author, journalist, broadcaster, playwright and contemporary historian. His seventeen books include biographies of four prime ministers, as well as of Aneurin Bevan and Laurence Olivier. He is a regular contributor to the Guardian and New Statesman.

Publication Date: Apr. 2015
RRP: £10.99
320 pp
PB
ISBN: 9781910376065