REMBRANDT
Images and Metaphors
by Christian Tümpel
Rembrandt used the achievements of his teachers, predecessors and contemporaries to develop and realise his own artistic aims and abilities, and it was to these too that he owed his basic artistic impulses. His urge to achieve unmistakable originality led him to overturn aesthetic and thematic conventions; he expanded technique and experimented with the use of colour and forms of etching. Although the art of the past always served him as a starting point, he sought to surpass it by staging works that were both unexpectedly daring and apposite to their subject. 250 colour illustrations.
Christian Tümpel was until 2002 Professor of the History of Art in Nijmegen/ The Netherlands. He has devoted his life to researching Rembrandt, starting in 1968 with his doctoral dissertation about Rembrandt's historical paintings, which earned him a fellowship with his wife Astrid Tümpel at the Warburg Institute in London the following year. In 1971 he was awarded the Prize of  the Dutch Royal Academy of  Science for his studies of Rembrandt, an honour the academy only bestows every twenty years. He has contributed to the catalogues of numerous international exhibitions, most recently  to the anniversary exhibition Rembrandt – Zoektocht van een genie at the Rembrandt House in Amsterdam; and has presented papers at conferences in Washington, Sacramento,  Detroit,  Amsterdam, Antwerp, Berlin and Hamburg. He was involved in the curatorial preparation of major exhibitions of Dutch art and 19th century sculpture in Amsterdam, Haarlem, Nijmegen,  Jerusalem and Berlin. His essays and books on Dutch art and on Rembrandt have been translated into many languages.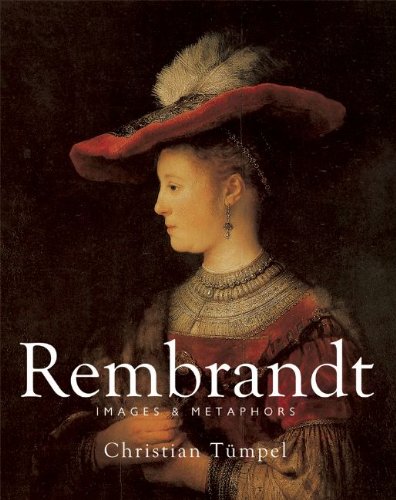 Publication Date: 1 November 2008
RRP: £20
300 pp
PB
ISBN 9781906598013