RIDA SAÏD
A MAN FOR ALL SEASONS
by Sabah Kabbani, trans. by Peter Clark
The story of the life of Rida Saïd — narrated in this book and translated into English for the first time — shows the dilemmas and challenges of both bygone and contemporary Syria. Born in Damascus in 1876, Saïd served as a field doctor with the Ottoman army in the Balkan Wars, but became disillusioned with the Ottoman Empire. Following  the empire's collapse, Saïd became a pioneering educationalist in Syria under the French Mandate. He was the first head of Damascus University, and then Minister of Education. He died in 1945, a few months before Syria finally achieved independence. Rida Saïd: A Man for All Seasons tells the story of how this remarkable man stayed true to his commitment to the education of Arab people through both the Ottoman and French occupations.
Sabah Kabbani was a Syrian diplomat and worked as senior official in the Ministry of Foreign Affairs before being appointed Ambassador to the United States in 1974. Peter Clark is a writer and translator who was director of the British Council in Syria.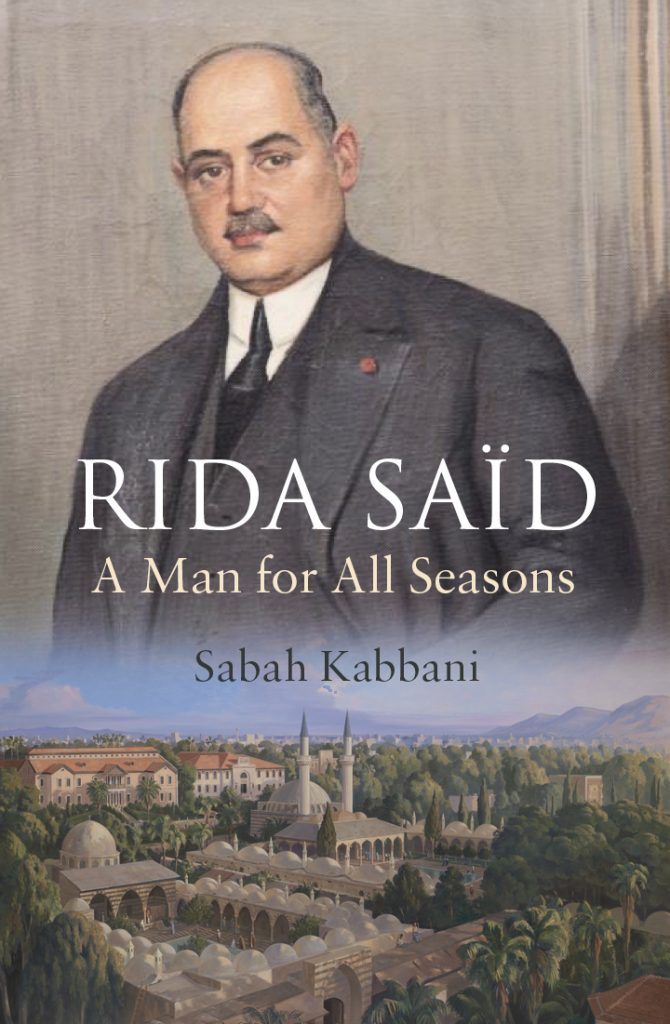 Publication Date: December 2018
RRP: £14.99
260 pp
PB
9781912208272