BALZAC'S OMELETTE, by ANKA MUHLSTEIN. Trans. by Adriana Hunter
'Tell me where you eat. what you eat, and at what time you eat, and I will tell you who you are.' This is the motto of Anka Muhlstein's erudite and witty book about the ways food and the art of the table feature in Honoré de Balzac's writing.
It is not a coincidence that Balzac was the first in French literature to tackle this appetizing topic. Before the French Revolution, a traveller in France was apt to find local food scarce, tasteless and of dubious appearance. Restaurants did not even exist! Just as the art of the table became a centrepiece of French mores, Balzac used it as a connecting thread in his novels, showing how food can evoke character, atmosphere, class and social pretensions. Full of insights, Balzac's Omelette invites you to taste anew French literature and cuisine.
Anka Muhlstein is the author of Elizabeth I and Mary Stuart: The Perils of Marriage (Haus Publishing, 2007) and co-author, with her husband Louis Begley, of Venice for Lovers (The Armchair Traveller, 2012). She has won two prizes from the Académie Francaise and the Goncourt Prize for her acclaimed biography of Custine. She has lived in New York since 1974.
Publication Date: Apr. 2012
RRP: £12.99 (Haus price: £7.77)
220 pp
HB
ISBN: 9781907973222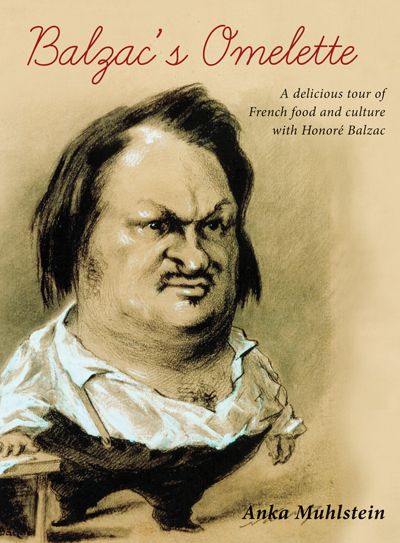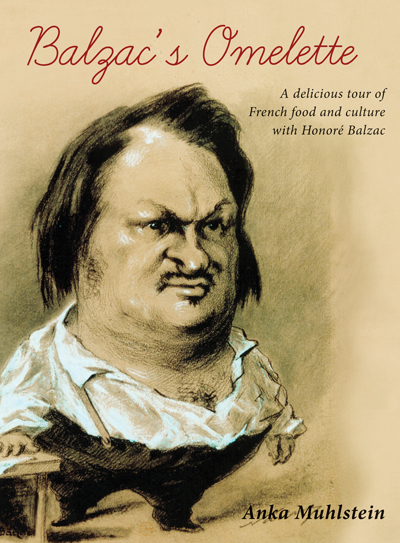 'This effervescent volume celebrates Balzac's use of gastronomy as a literary device and social critique.'
– The New Yorker
'Fabulous… worth nibbling on'
– New York Times Review of Books
'a charming and modest little book.'
– New York Review of Books
'Muhlstein uses Balzac as a guide to the French culinary scene of the 19th century in a literary analysis that is original, delectable and entirely readable'
– The Washington Post
'An absorbing and insightful portrait of Balzac…and of the role that food played in 19th-century France.'
– Wall Street Journal